Who is it for?
Want to keep our planet green and clean? Get fascinated with nature's diversity, creativity and complexity? Then UdSU Summer eco-school "GoGreen with Russian" is definitely for you! Your occupation or major do not matter.

Age: 18+
What is it about?
GoGreen is a two-week edutainment course which will give you guidelines for continuously improving your environmental performance and introduce you to one of the greenest locations in Russia -
Udmurtia
.
Costs estimate
700 euros on average
Course fee: 235 euros
Other fees*: accommodation from 8 euros; meal in a cafe - about 2.5 euros
*not included in the course fee, will vary depending on your needs
Dates
08-20 August 2022
Application deadline: 23 May 2022
Workload
4 hours of Russian classes in the morning + 2 hours of eco-classes in the afternoon
4 ECTS
points (80% class attendance + project work) or:
3 ECTS points (80% class attendance)
Language
English and Russian
Langauge requirements:
English - B1 or higher
Russian: A0-B1
Russian classes
Our Russian classes are for levels A0-B1. Topics center around major and minor Russian cities: lifestyles, attractions, famous people, popular culture, regional varieties of Russian, etc. Attention is paid to speaking and listening skills in the first place. Grammar and vocabulary material is picked according to the state standards for a certain proficiency level.

Eco-classes
Depending on the topic environmental classes take place on different locations: e.g. to learn about flora and fauna of Udmurtia we will take you to the Nechkinsky National Reserve; you will meet our scholars conducting research into ecological biotechnologies in our modern laboratories. There, you will be able to perform a stage of the experiments by yourself. Besides, you will visit one of the local companies that strongly adheres to "green" technologies. And that's just a small part of what is waiting for you.
Social programme
This is your free time. However, to get the most of your Russian experience we offer a very rich social programme which our students usually immensely enjoy. This is mostly organized by our student volunteers and features eating out, boating, hiking, cycling – pastimes to all tastes. Besides, there are some scheduled events such as downtown city tour, Udmurt culture evening, Russian folk dance party, and a cooking class.

Cultural programme
On Saturdays we are going to take you on day trips. The first one is to the city of Sarapul in the south of the Udmurt Republic where we will visit the Morok smith crafts center. The second is to the city in the east of the republic – Votkinsk. It is world-famous as the birthplace of the great Russian composer Petr Tchaikovsky. We will visit the mansion where he spent his childhood years.
Make sure to join our Q&A online sessions!!!
For the registered participantswe will hold 3 Q&A zoom-sessions to:
• get to know each other
• update you on various issues: visa, program details, fees, accommodation, etc.
• answer the questions you may have

Reserve the dates and the time:
1. April 28 (Thurs), 11:00 a.m. GMT
2. May 26 (Thurs), 11:00 a.m. GMT
3. June 28 (Tues), 11:00 a.m. GMT

You will get the conference link a day before the Q&A session at the e-mail address provided in the registration form.

Do not hesitate to get in touch at any time!

Can I take part if my educational background is not related to ecology?
Yes,
absolutely
. We welcome everybody who is concerned about environmental issues. The course is designed so that no prior expert knowledge is required.
How can I get Russian visa?
After you pay 40% of the Contract fee (via bank or e-transfer), we will prepare and send you an invitation with which you can apply for Russian visa at one of the
Russian consulates in your country
. Please, pay attention that in some cases (depending on your country of residence) the university cannot issue an invitation but has to apply to Russian Migration Authorities on your behalf. In such cases issuing Invitation involves
extra costs
(about 14 euros) and takes
20 working days
.
Where will I stay in Izhevsk?
We do not tie you two a single option. You can stay either in the uni dorms or in one of the city hotels / hostels. We will provide you with a list of recommended accommodation options.


When should I arrive in Izhevsk?
We advise that you come 1-2 days before the course start date, e.g. 6th or 7th August.
How long can I stay in Russia?
We normally provide our summer school students with
2 extra weeks
for travelling Russia.
How much will the programme cost me?
The Contract amount is
235 euros
. This is the academic programme fee. You pay 40% before you come to us, and 60% upon arrival.
Cultural programme is about 25 euros. You pay as you take part in the events.
Accommodation prices range from 8 (uni dorms) to 45 euros (hotel) per person per day. The options we recommend start from 12 euros/night.
A meal in a cafe costs around 2.5 euro on average.
Can I pay with my bank card in Russia?
Visa and Master cards
are widely accepted in stores, different facilities and even public transport in Russia. Make sure with your bank that your card is not blocked when you cross Russian border. Anyway, we advise to exchange some currency into rubles beforehand and always have some cash on you while in Russia.
Does the university offer pick-up service?
No, but we can assign you a
personal "buddy"
(=UdSU student volunteer) who will meet you at the airport / railway station and take you to your accommodation.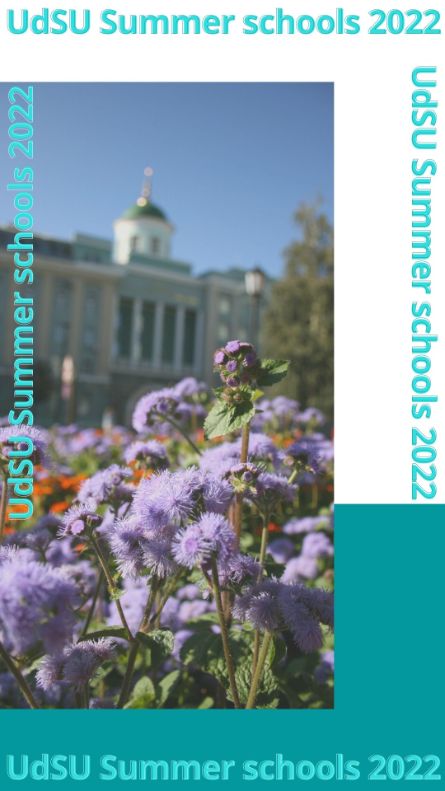 Summer eco-school "GoGreen with Russian" 2021
Summer eco-school "GoGreen with Russian" 2021
Summer eco-school "GoGreen with Russian" 2021
Summer eco-school "GoGreen with Russian" 2021
Summer eco-school "GoGreen with Russian" 2021
Summer eco-school "GoGreen with Russian" 2021
Summer eco-school "GoGreen with Russian" 2021
Summer eco-school "GoGreen with Russian" 2021
Summer eco-school "GoGreen with Russian" 2021
Summer eco-school "GoGreen with Russian" 2021
© 2021 All rights reserved.