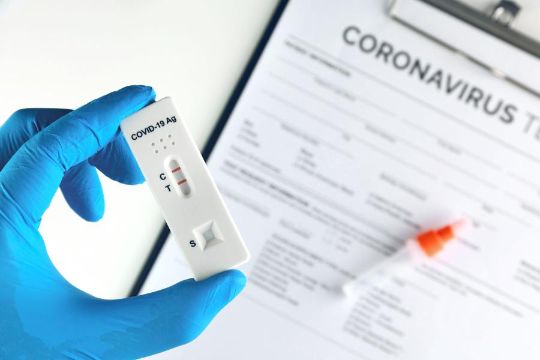 Obligatory PCR test
All foreign citizens arriving in Russia from abroad are required to undergo PCR testing for COVID-19 within 72 hours from the moment they cross the Russian border.
We advise you to undergo express testing immediately upon arrival, at the airports of Moscow (Sheremetyevo, Domodedovo) or Kazan. You can also take a PCR test upon arrival in Izhevsk. The result MUST be obtained BEFORE SETTLEMENT in the dormitory. Without a negative result, you CANNOT be settled. You should wait for the test result in self isolation.

shortly about us
The campus of UdSU is located in the very center of Izhevsk and has a well-developed infrastructure.
The campus itself includes 7 educational buildings, a library and 5 dormitories, 2 of which are within walking distance from the educational buildings.
Inside the buildings there are canteens and cafes (buildings 1, 2, 6), a swimming pool and a gym (building 5), a medical center (building 7).
Near the campus, you will find many cafes with cuisine for every taste, the Zenith stadium and a skate park for sports, shady boulevards where you can take a walk and relax. Pharmacies, grocery and stationery stores, print shops are located on almost every corner.
In 10 minutes from UdSU there the central square of the city, moreover you can visit the most famous museums and theaters, see the iconic monuments of Izhevsk and the Udmurt Republic that are located nearby.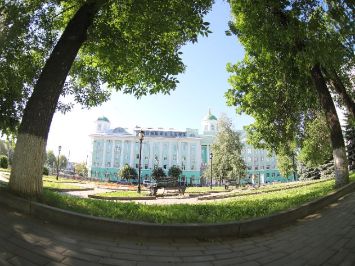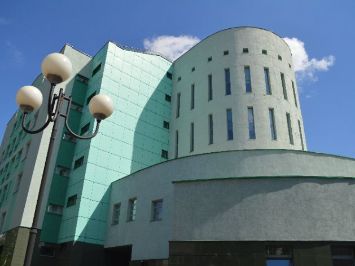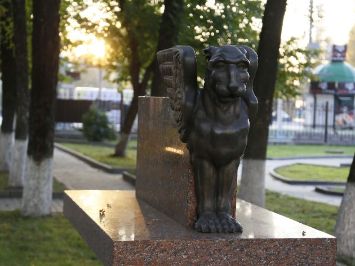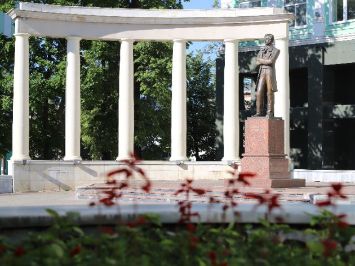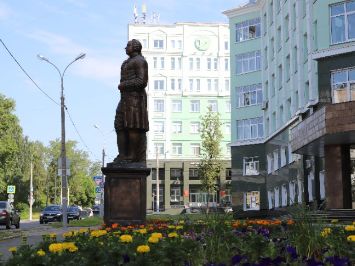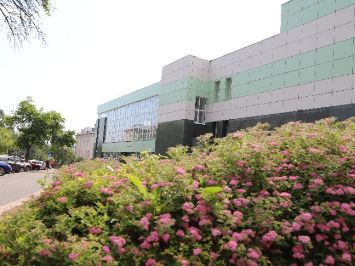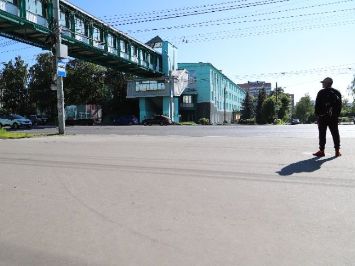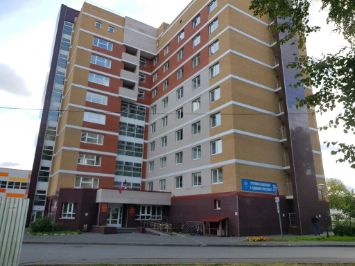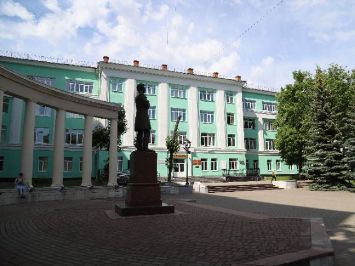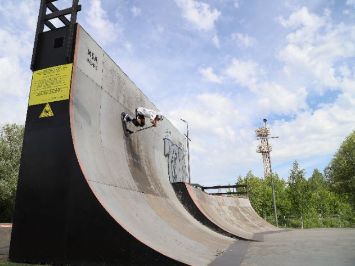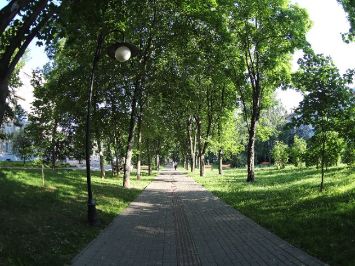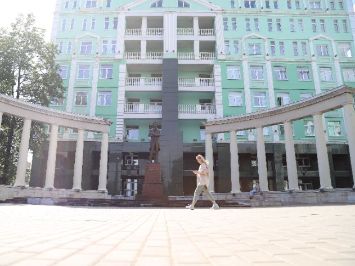 A foreign student must notify the International education center of UdSU (inec_rus@udsu.ru, WhatsApp: +7 912 451 42 71) in 3-5 working days before arrival in Izhevsk and send a scanned copy of the visa and tickets for the entire route to Izhevsk.

Step 1
Visit International education center as soon as you receive a negative test result (room 128, UdSU 2nd building, Universitetskaya street 1).

Step 2
Register in UdSU Dormitory
and
receive a dormitory occupation form
. (Udmurtskaya street, 226).
Step 3
Visit UdSU Passport and visa office
(room 238, 1st building, Universitetskaya street 1) and
apply for registration and id-card
.
Step 4
Settle in dormitory
(number of your dormitory is written in dormitory occupation form).
Step 5
Visit International education center
(room 128, UdSU 2nd building, Universitetskaya street 1) and
pay for medical insurance
Step 6
Visit UdSU Passport and visa office
(room 238, 1st building, Universitetskaya street 1) to receive registration and id-card – in 1-2 days after your visited the Office the first time.
Step 7
Undergo a medical examination
(within 90 days since enter Russia)
Step 8
Make the last payment for study
(within 3 weeks upon arrival)
You can make a payment for your contract by cash to
UdSU cash desk
, 1st building (working hours from Monday till Thursday – from 8 am till 3 pm, Friday – from 8 am till 3 pm)
Step 9
Apply for multiple visa
(room 238, 1st building, Universitetskaya street 1)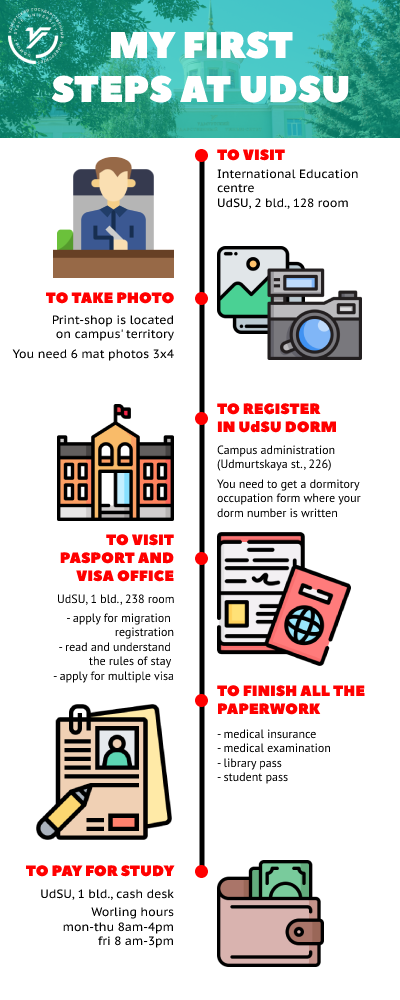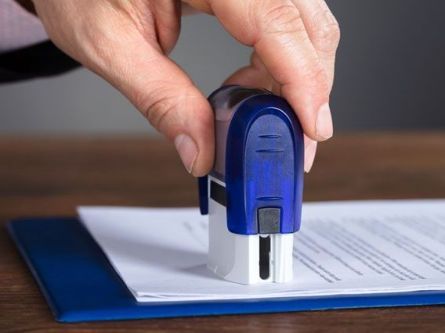 Foreign citizens arriving in Russia to study (with or without a visa) must register with the Migration Service within 7 days of their arrival.

UdSU will handle this process and all you need to do is bring the documents to Passport and Visa Service Office (238 room 1st building) within 3 days of your arrival. A student's de-facto address must be designated as the place of registration. If a student lives in a university dormitory, dormitory staff will register them at this address. If a student plans to rent an apartment, they are registered with the authorities of the district where the apartment is located by the apartment owner. But we recommend you to live in a dorm.

Contacts:
• E-mail: interdoc@udsu.ru
• Phone: +7 (3412) 917-359
• Working hours: mon-thu 9:00-16:00 (lunch 12:15-13:00), fri 9:00-12:00
What documents sould i bring?
The document package includes:
• your passport (or identity document),
• visa (if you need a visa to enter Russia),
• migration card.
Originals and copies of these documents are required.
How do I extend an arrival document?
A month prior to the expiry of your arrival document, contact 238 room 1st building to extend it.
! If a foreign citizen is traveling around Russia, checking into hotels, leaving and then returning to the country, and if any details are changed, the arrival document has to be issued again through Passport and Visa Service Office. No fee is charged for registering with the Migration Service and extending the term of the arrival document.

Contacts:
• E-mail: interdoc@udsu.ru
• Phone: +7 (3412) 917-359

• Working hours: mon-thu 9:00-16:00 (lunch 12:15-13:00), fri 9:00-12:00

Loss of and damage to migration documents
If your Migration Card is lost or damaged, you have to immediately contact Passport and Visa Service Office (238 room 1st building).
The Passport and Visa Service Office can help you get lost documents reissued. The most important thing is to get this done within the statutory period – 3 days.
What happens if I breach migration regulations?
Failure to comply with migration requirements is punishable with a fine. In certain cases, if a foreign citizen does not have the necessary documents they may be deported from Russia. Two or more administrative violations in 3 years are punishable by a three-year ban on entering the country.
According to Federal Law of July 1, 2021 No 274-ФЗ ALL INTERNATIONAL CITIZENS, WHO HAVE ARRIVED IN RUSSIA SINCE DECEMBER 29, 2021, are obliged to undergo procedure of medical examination, fingerprinting registration and photography within 90 days from the moment of entrance into Russian Federation.
Otherwise, the period of temporary stay in the Russian Federation will be reduced and there will be a subsequent expulsion from the university.

Individual insurance account number or SNILS is a unique number of an insured person's individual account in the system of compulsory pension insurance of the Russian Federation.
Just like Russian citizens, foreigners can apply for SNILS at the Pension Fund at the address: 10 Let Oktyabrya Street, 32a. You must have a passport with a notarized translation with you.
SNILS can be useful to you in 3 cases:
1. if you want to get free vaccination against COVID-19 in Russia;
2. if you are going to officially find a job;
3. if you are going to change your migration status by issuing a Temporary Residence Permit (TRP)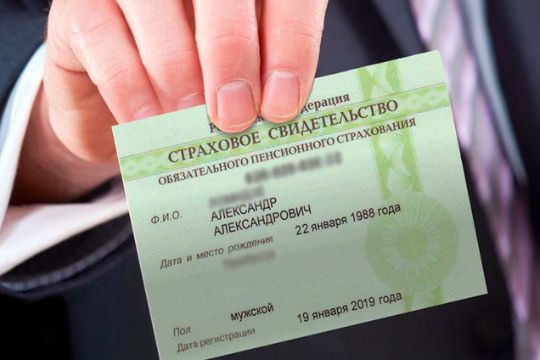 RULES OF SETTLEMENT AND RESIDENCE
All foreign students enrolled at UdSU have a 100% guarantee for accommodation in university dormitories.
To check into one of the dormitories of UdSU immediately upon arrival, you need:

not later than 3 days before arrival,

send us scans of your tickets to Izhevsk

;
have a

negative PCR test results for COVID-19

made in Russia
What is in the dorms
: bed linen, furniture, laundry (washing machines, dryers).
What you need to bring/buy
: dishes (plate, spoon, fork, knife, mug, frying pan, pot), electric kettle (optional), towels, household chemicals, food.
For all questions, you can contact
the Head of Campus
at the
address
: Izhevsk, st. Udmurtskaya, 226, room. 114
Phone: +7 (3412) 43 76 46.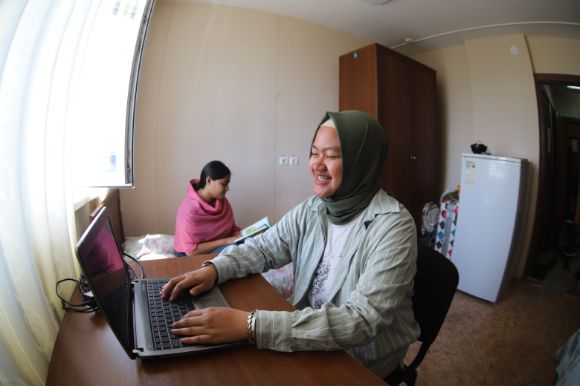 Dormitory №2
Adress: Mayskaya, 23
Price: standard rooms 900 rubles/month; superior comfort unit 2500-3000 rubles/month.

Conditions: unit-type dorm. Each unit of 8 rooms has a kitchen, shower, bathroom. There are 2 and 3-bed rooms. There is a comfort unit.

Dormitory №5
Adress:
Krasnogeroyskaya, 52

Price:2500-2800 rubles/month.

Conditions: unit-type sorm. There are two living rooms per unit, each unit has its own bathroom and shower room, a kitchen on each floor. There are 2 and 3-bed rooms.

about the city
Izhevsk is a city where history and modernity are harmoniously intertwined. It attracts with historical and architectural monuments, urban buildings with features of modern styles.
Izhevsk residents lead an active lifestyle, this is reflected in the city, so you will always know what to do and where to go.
Here you can find entertainment for every taste: visit museums, theaters, concert venues, creative workshops, skate parks, libraries, film screenings.
Discover the capital of the Udmurt Republic!