CHOOSING US
YOU CHOOSE YOUR FUTURE!
Established in 1931, our university is the oldest multidisciplinary higher educational institution of the Udmurt Republic. Throughout the 90 years of its history UdSU has been earning high reputation of scientific, educational and cultural center of the region. With a strong focus on internationalization UdSU has cooperation links with many universities and organizations in the CIS, Europe, Asia and America. Every year we welcome students and scholars from all over the world that study and conduct research at UdSU and enjoy the university campus, the Republic, the city of Izhevsk and its people.

get a scholarship at udsu!
Udmurt State University offers its applicants 78 scholarships via Russian Government quota. You can become the lucky one!
What do you need to do?
Fill out rhe form https://forms.gle/S5uhkPNFeGjmXfx69;
Join our webinars;
Apply for a scholarship on education-in-russia.com.
Have any questions? Email us: inec_rus@udsu.ru!
PAY ATTENTION: According to the terms of the scholarship, the applicant must complete his/her previous education not earlier than in 2019!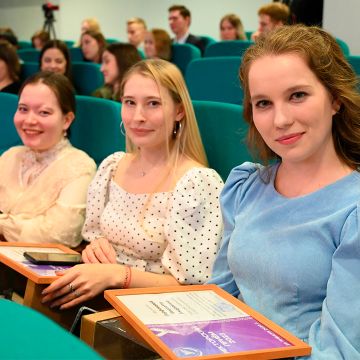 18,000+ STUDENTS
Finfing themselves in academic, extracurricular, scientific and sporting activities.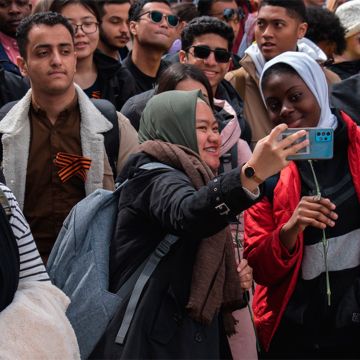 500+ INTERNATIONAL STUDENTS from 40 world countries
Adapting to life in Russia, Udmurtia.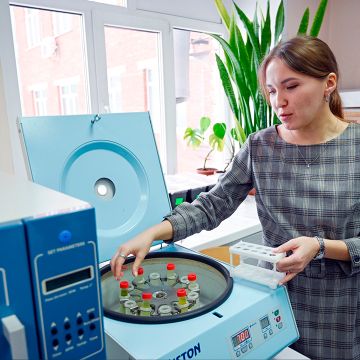 120+ PROGRAMMES
The programmes are offered at the undergraduate, masters and postgraduate level and are taught by highly qualified specialists with academic degrees.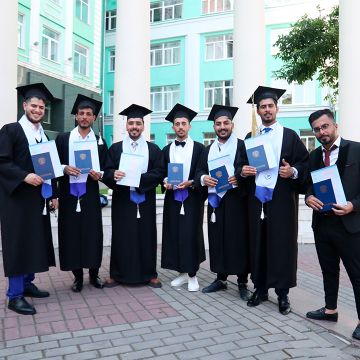 140,000 GRADUATES
Successful in their professional careers.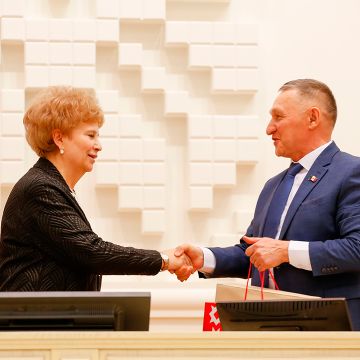 FRUITFUL COOPERATION
With world-renowned Russian companies, scientific organisations and foreign universities in Asia, Latin America and Europe.
Our major mission is to preserve and strengthen friendship between people representing various nationalities who live and study in Russia and worldwide.
TIME-PROVEN QUALITY
State-licensed and accredited programmes, 90 years of experience in training successful professionals.
HIGH PRESTIGE
Udmurt State University is among the top 50 classical universities in Russia
In the academic year 2021-2022, Udmurt State University is among the leading higher educational institutions of the Russian Federation participating in the Priority 2030 programme.

FULL LEARNING CYCLE
Pre-university programme, undergraduate, masters, postgraduate.
MODERN CAMPUS
7 academic buildings, 5 dormitories, library, sports complex.
LOW COSTS
Great quality with low Pre-University programme price of 98000 rubles ~ $1300.

WARM WELCOME
Adaptation programme for international students, guaranteed accommodation, passport and visa support.
UNIQUE LOCATION
The university is located in the city of Izhevsk – the capital city of the Udmurt Republic. On one hand, Izhevsk offers a well-developed infrastructure with lots of places to visit and things to do. On the other hand, within reach are dense forests, beautiful meadows, and the magnificent Kama river.
SAFE AND COMFORTABLE ENVIRONMENT
The Udmurt Republic is a truly multicultural region where over 120 ethnicities live peacefully side by side. Crime level here is one of the lowest in Russia. There are many sides to living in Izhevsk which you are sure to enjoy: delicious national cuisines, safe and vibrant social life, numerous cultural and sports events, reasonable accommodation prices (especially if you stay at one of our dorms), and the last but not the least – friendly and caring people.
THE UDMURT REPUBLIC
The Udmurt Republic (Udmurtia for short) is one of the administrative entities of the Russian Federation. It enters the Volga Federal region and the Ural economic region. The population is over 1.5 mln. people. The area is 42 thousand square km, which is exactly same as Switzerland.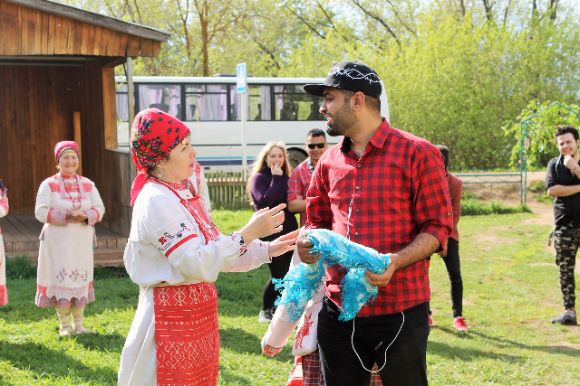 POPULATION
The Udmurt region is a home for over 120 ethnicities. The majority are the Russians (60%), second largest group are the Udmurt people (29%), and the Tatars make up 7% of the population. The Udmurts – the indigenous people of Udmurtia - belong to the Finno-Ugric group. Their next-of-kin ethnic groups in Europe are the Hungarians and the Finns. The Udmurt people speak Udmurt language, which is one of the official languages in the Republic along with Russian.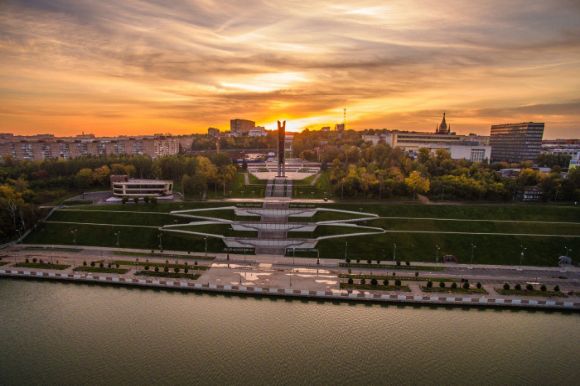 IZHEVSK
The city of Izhevsk is the cultural, industrial, and educational center of Udmurtia. It is one of the 20 largest cities in Russia with population of almost 700,000 people. It was founded in 1760 as a steelworks settlement.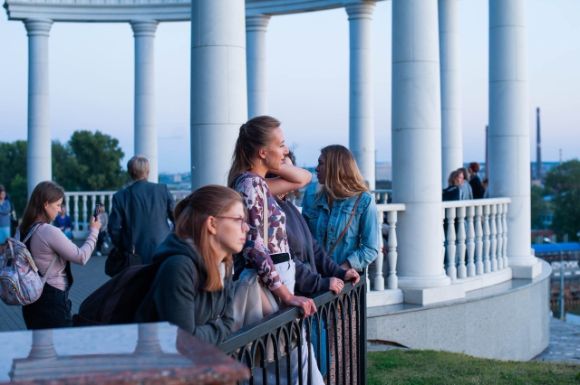 INTERESTING FACTS
The Udmurt Republic is world-famous as the birthplace of the great composer Petr I. Tchaikovskiy, the author of the Nutcracker and the Swan Lake ballets.
The city of Izhevsk stands on an artificial lake with the water area of 24 square km. It is the largest man-made water reservoir in Europe.
The city of Izhevsk is the place where the brilliant engineer Mikhail Kalashnikov lived and created his renowned AK-47 gun.

APPLICATION PROCESS
STEPs TO APPLY
CHECK OUT THE PROGRAMME
Udmurt State University offers a Pre-University programme for foreigners. During their studies, students can not only learn Russian, but also the history, laws of Russia, subjects in their specialty: mathematics, physics, literature, etc. You can find full information here!

APPLY
You can apply online from February to July 2023!

SEND DOCUMENTS
We need the following documents from you:
Passport*;
Fully completed application form (will be sent to you later);
Education document;
Residence permit/permit**;
Passport, migration registration and payer's phone number in Russia.

NOTE: As the Russian Federation is now disconnected from the SWIFT system, tuition payments can only be made in the Russian Federation.

* all corners of the document must be visible.
** if you will apply for a visa outside of your state.

Sign the educational contract
It will be sent to you within 5-7 working days (working days in Russia are Monday to Friday).
If the administration will have any question about your documents, the waiting period will be prolonged or your application will be denied.

Make a prepayment
Prepay the tuition fee of 100% (98000 roubles ~ $1300) and pay the state fee for an e-invitation.
University
CANNOT ACCEPT
you without the payment!
Receive e-invitation
Within 25-30 working days you will be sent a visa invitation from the University.
Please note that the invitation is sent by UDSU, but it is processed by the Russian Ministry of the Interior and there may be delays on its part.
SEND THE REMAINING DOCUMENTS
When you receive your visa, you need to send us a scan of it as well as tickets to Russia, tickets to Izhevsk.
In case you do not send us the tickets 5 working days before arrival, we will not be able to meet you in Izhevsk.

COMe TO RUSSIA
The term starts on 1 September! Plan to arrive at the end of August.
Read the
information on our website
carefully to be aware of all the important steps before and after you come to Izhevsk.
APPLICATION PROCESS
OUR PROGRAMMES
FIRSTLY, YOU NEED TO TAKE A YEAR OF RUSSIAN LANGUAGE
PRE-UNIVERSITY PROGRAMME
The programme is specificly created to help you in preparation for entrance exams and degree studies at a Russian University.
During the course you will study Russian along with the core subjects in accordance with the selected study field:
medical
engineering-technical
scientific
humanitarian
economics
More than 25 years we provide students with best quality of education and guarantee succesful admission to Degree programme after completion of the programme.
Application deadline is July 15, 2023.
APPLICATION PROCESS
benefits of our programme
Time-proven quality of education
More than 25 years we contribute to students successful admission to Russian Universities
Reasonable prices
The course pricing is really flexible (98000 rubles ~ $1300)
SOCIAL AND ACADEMIC ADAPTATION INTEGRATED
During the course you will explore the location and its culture: touristic routes, museums, historical places, authentic workshops, etc.
Visa support guaranteed
We provide all students with official invitation letter authorized by the Federal Migration Services and assist with fees payment
Safe and comfortable location
The University is located in one of the most multicultural, friendly and peaceful regions of Russia - Udmurtia
Modern learning technologies
We apply activity-based approach in classes. Our goal is to help students start using the language
Buddy assistance
Russian student-volunteer will help you in adaptation period
Individual approach to every student
We understand that studying abroad might be complicated and ready to help you 24/7

APPLICATION PROCESS
programme structure
NEXT STEP IS TO PURSUE HIGHER EDUCATION
DEGREE PROGRAMMES
Presently, UdSU is offering over 120 Bachelor, Master, and Ph.D. programmes in such fields as oil & gas engineering, civil defense, natural sciences, tourism, sports, languages and literature, pedagogy, social communication, mathematics, physics, IT, arts, history, economics and law, journalism, etc. Your studies can be funded by the Ministry of Science and Higher Education of Russia! 
The language of instruction in all programmes is Russian.

ANSWERS TO FREQUENTLY ASKED QUESTIONS:
interNational students' support
OUR TEAM
UNIVERSITY STAFF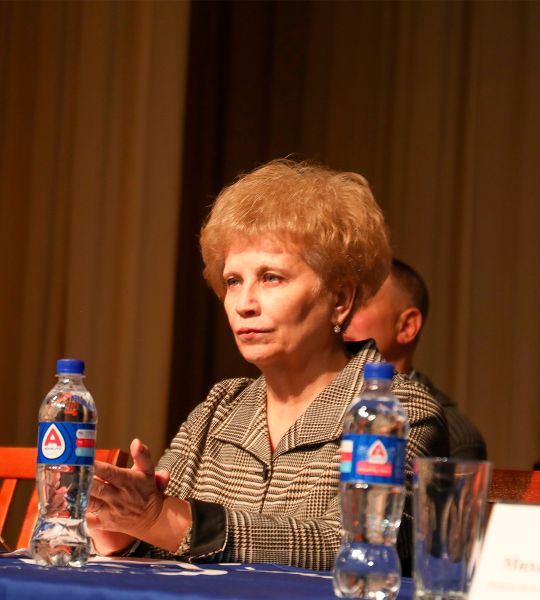 Rector of the Udmurt State
University
MS. Galina V.
Merzlyakova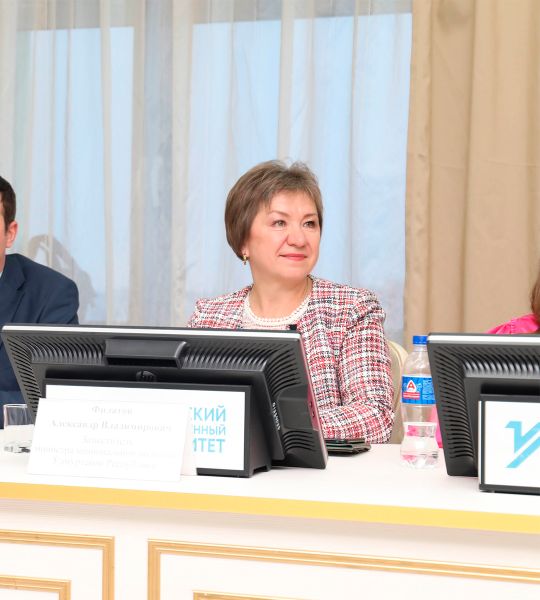 Head of the International Relations
Office
Ms. Maria I.
Beznosova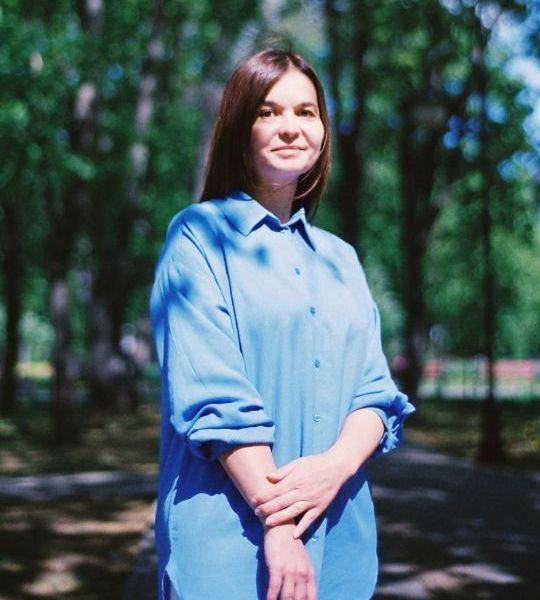 Head of the International Education Center
Ms. Ekaterina S. GORBUNOVA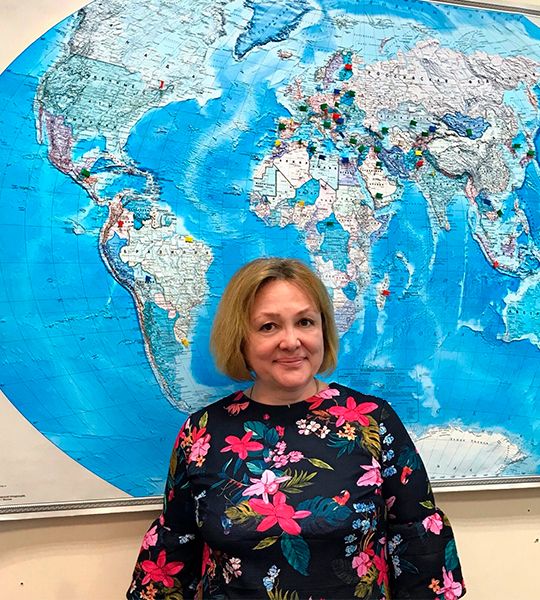 Specialist of the International Education Center
Ms. ELENA l.
SHASHARINA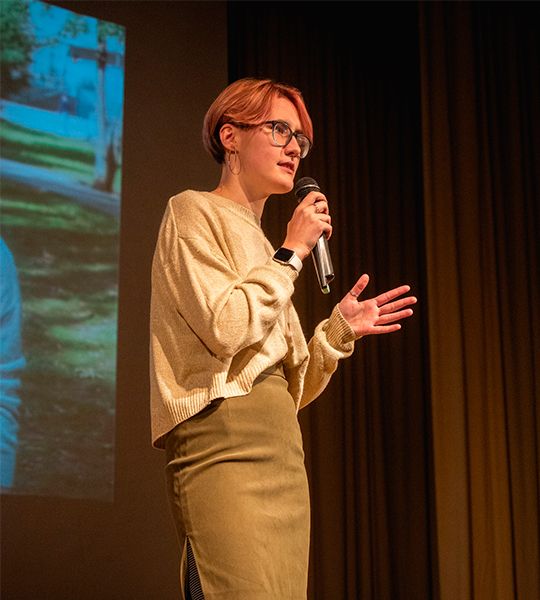 Specialist of the International Education Center
Ms. Mariia D. 
Borisova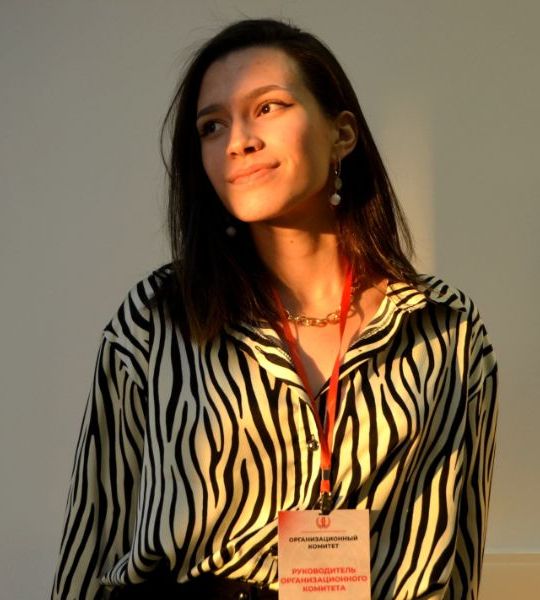 Specialist of the International Education Center
Ms. Maria o. 
Kurochkina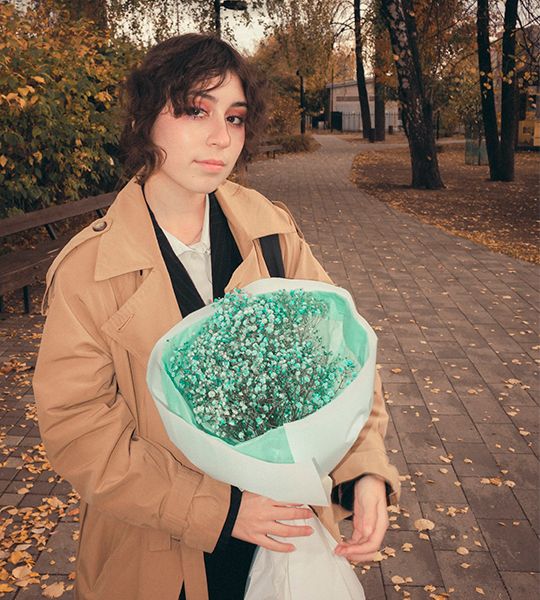 Specialist of the International Education Center
Ms. EVELINA A. Pozdynina
PHOTOGALLERY:
udsu 2022-2023
It ensures that every student choosing to study in UdSU have great opportunites to practice and enhance their skills of Russian.
By providing the foreign students with devoted helps from professional lecturers and staffs, the university surely lives up to our expectations. Besides Russian language, students can learn other subjects regarding their choice of future career.

Studying in Udmurt State University has been one of my greatest experience.


They have great facilities & I found that UdSU hosted many more events and socials which helped me draw closer to a culture I hardly know about. My studying there was filled with support from professors and staff.








Ablorh Christiana
(Accra, Ghana)

From my studies during the preparatory year, I never felt that I was far from my home, because the moral assistance was so much to help me and my friends.

I became a speaker of the Russian language in a short time and deal with the local population as well. The study system is very beautiful, with a large library, restaurants and many services inside the university.

Mahmud Saleh
(Cairo, Egypt)

CONTACTs
YOU CAN REACH US HERE